The Simplot Games returned to action in 2023 after a two-year Pandemic hiatus. Sponsored by the J.R. Simplot Company since 1979, the Games remain the nation's premier high school indoor track and field event and the largest in North America!
More than 2,000 athletes from around the world competed in the 43rd annual event, held Feb. 16-18 at Idaho State University's Holt Arena in Pocatello. Their incredible determination and athleticism resulted in a world record, a meet record, and dozens of other incredible performances and personal bests.
Athletes in the three-day competition took part in more than 40 individual and team events. Highlights included:
Simplot Games guest Olympian and two-time Olympic shot put gold medalist Ryan Crouser returned to the site of his 2011 national indoor high school record throw for an exhibition against college athletes. With the Simplot Games crowd urging him on, he demolished his own indoor world record by a full 22 inches with a throw of 76' 8.5"—and topped his own outdoor record by one-quarter inch.
In the high school competition, Daniel Simmons of American Fork, Utah, broke the Simplot Games meet record in the 3200 meters with a time of 8:53.80. He led a group of seven Utah event winners and the state's overall dominance in this year's distance events.
Idaho athlete Gatlin Bair of Burley won the boys' 60 meters with a time of 6.69 seconds, the fifth fastest time in the U.S. this year.
SC Elite, a team from Gardena, California, won the girls' 4×200- and 4×400-meter relays in the super-competitive team events, while collecting more Games' hardware over several other events.
Meadow Drebert, in grade 11 from LeDuc, Alberta, Canada, won the girl's 800 meters, leading an international field that included athletes from Canada and Australia.
"The 43rd Simplot Games were a resounding success," said Kevin Browning, Simplot Senior Director Food Safety and Chairman of the Simplot Games Board of Governors." Maybe it was the pent-up energy after two years of waiting, but the athletes showed up en masse, as did our phenomenal volunteers, sponsors, and the Pocatello/Chubbuck communities.
"This very significant philanthropic event coordinated and managed by Simplot is a shining example of the spirit of Olympism and a passion for people. The 44th Games are already scheduled for February 2024," he added.
Simplot Leadership and Family members also attended the Games, taking in the competition and camaraderie.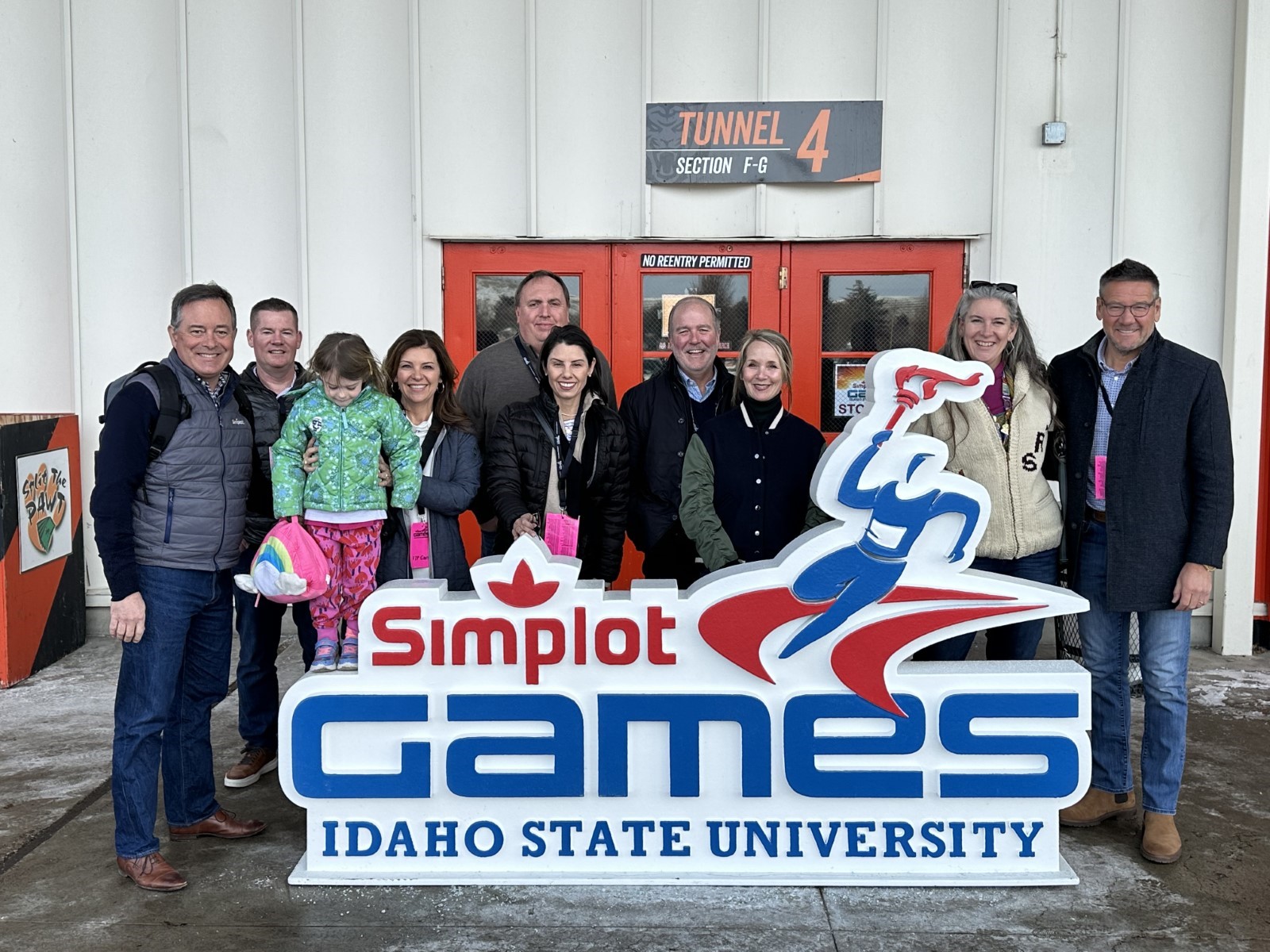 For all the results, visit www.simplotgames.com. To learn more about Simplot's support of the communities where we live and work, see our Community Involvement page on simplot.com.